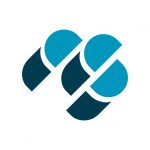 Website CitySpaces Consulting
WORKING TO BUILD LASTING, LIVABLE COMMUNITIES.
CitySpaces Consulting is a leading provider of community planning, development consulting, and consultation services in communities throughout Western Canada. For more than 35 years, we have been committed to "building lasting, livable and inclusive communities" with a spotlight on social sustainability. We work with a variety of clients in the government, business, institutional, and non-profit sectors, and bring exceptional experience in managing projects from vision to completion. We are known for our professionalism, dedication, social ethic, and inclusive approaches.
With current commitments and emerging opportunities, CitySpaces is seeking a full-time Engagement Planner to join our firm. We are looking for someone to lead engagement processes that are integrated within our community planning and development projects. This position will be based in our downtown Vancouver office (preferred). Basing the position in our downtown Victoria office may be considered.
THE POSITION WILL INVOLVE
Leading engagement processes for a wide range of planning and development projects such as: housing and social purpose development projects, research and policy planning, social needs assessments, and land use planning.
Envisioning and creating meaningful and interesting public, stakeholder, rights holder and tenant engagement processes, including preparing consultation strategies and communications plans.
Listening and learning from community groups to design engagement processes that meet their needs.
Planning, coordinating, scheduling and organizing engagement events and activities.
Facilitating in-person and virtual engagement activities including one-on-one interviews, focus groups, workshops, open houses, special events, and consultation associated with development approvals processes.
Analyzing qualitative and quantitative inputs from engagement processes, including survey results.
Writing professional engagement summary reports and draft recommendations based on what was heard.
Working closely with the graphic design team on preparing creative and interesting engagement materials and deliverables.
Providing strategic advice to colleagues and clients on engagement best practices and problem-solving unique engagement situations.
Taking initiative in developing business opportunities including preparing proposals.
Building meaningful relationships with people and organizations in the communities where we work.
Periodic travel to sites throughout Western Canada. Evening and weekend meetings are sometimes required (having a valid BC Driver's License is beneficial).
YOU WILL BRING TO THE ROLE
Member of IAP2 – International Association of Public Participation (strongly preferred), or equivalent training in engagement specific courses.
Member (or eligible membership) with the Canadian Institute of Planners would be considered an asset.
University degree in community planning, communications, public relations, design thinking or related field.
Training or experience with trauma-informed community engagement is preferred.
Training in equity, diversity and inclusion is preferred, as well as experience in applying these principles to engagement projects.
A minimum of 5 years of employment in a community engagement or public relations context, ideally including experience related to community planning or development.
Ability to prepare clear, concise reports, as well as efficiently and accurately analyze the quantitative and qualitative data that may be involved.
Experience in planning and facilitating public, stakeholder, and rights holder engagement processes.
Familiarity with the principles and practices of in-person and virtual community engagement including cutting-edge and emerging techniques.
Experience with integrating gamification in engagement, and applying design thinking to processes, is preferred.
Experience working with various levels of governments, Indigenous communities, public/institutional agencies, non-profit organizations, tenants, as well as equity deserving groups.
Experience and/or familiarity with both urban and rural community contexts in BC.
Ability to work independently as well as collaboratively with project team and clients.
Strong verbal/written communication, presentation, facilitation, and interpersonal skills.
Strong organizational and time management skills.
Graphic design skills including familiarity with Adobe InDesign, InCopy and Illustrator.
A compassionate people-person with a desire to connect with people and communities.
PREFERRED WORKING STYLE
Enjoy working within a collegial business environment that emphasizes high-quality performance and the ability to work independently, particularly under set timelines and budgets required to produce client deliverables.
Proactive, positive, and creative problem solver and solution seeker.
Friendly, collaborative team-player with a focus on productive outcomes.
THE BENEFITS
Working in a collaborative and collegial environment
Supportive and inclusive workplace
Salary commensurate to experience
Extended health benefits package
In-house mentorship, training, and continuing professional development
SOUND LIKE YOU? 
If so, please apply at: careers@cityspaces.ca by July 21st, 2022.
CitySpaces evaluates job applicants based on their merit, work experience, credentials and potential to carry out the job duties of the position. We do not discriminate against an applicants' age, gender, sexual orientation, faith practice, ethnicity, socio-economic background, place of origin, family situation, or other characteristics. We welcome all applicants interested in the position to apply.