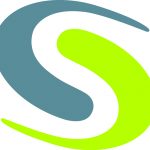 We are seeking a full-time Senior Communications and Engagement Advisor to join our Communications and Engagement Team. Reporting to the Manager of Communications and Engagement, this position works on a variety of engagement, education and communication projects for the Comox Valley Regional District and the Comox Strathcona Waste Management Service. This position is responsible for helping to educate residents about programs to support successful outcomes and behavior changes. The primary responsibilities of the role are:
Identifies, develops and executes multi-channel communications and engagement plans
Ensures corporate branding and messaging is clear and consistent, and that initiatives and tactics align with core services, strategic plan drivers and strategic priorities to support and maintain a centralized presence and voice for the organization
Oversees the curriculum educator contract(s) and supports educational programs and other corporate initiatives as assigned.
Serves as a liaison for media requests, coordinates media responses and is spokespeople as appropriate.
Oversees the development of a wide variety of communications materials including news releases, videos, backgrounders, reports, newsletters, brochures, displays and signage.
Liaises with related agencies and suppliers/contractors to ensure effective and timely coordination of information to the public.
Ensures quality control for the department, including adherence to graphic standards, in the delivery and presentation of marketing initiatives, promotional materials, web and print content.
Acts an information officer and provides emergency management support as required.
Provides senior level expertise, advice and training to CVRD staff, consultants and external partners in communication activities and strategies.
Develops and executes education campaigns to change behavior in the community.
Our ideal candidate is:
Self-directed, motivated and creative with a strong work ethic in achieving personal and organizational goals
A strong communicator with exceptional writing, facilitation and interpersonal skills
Able to effectively manage multiple demands and meet tight deadlines
Able to adapt to change and identify and develop the best tools and best timing for providing effective information to various stakeholders
Skilled in public engagement, marketing, events management and communications with over four years' developing and implementing communications programs and engagement initiatives for a diverse organization, preferably in local government
Educated in communications, engagement, or another relevant discipline at the post-secondary level (minimum two-year Diploma)
Applications for available positions with the CVRD must be received prior to the indicated closing date and time and shall include a resume and cover letter. We appreciate all applications; however, only short-listed candidates will be contacted. Closing date: March 28, 2022 – 3:00pm
The Comox Valley Regional District is an equal opportunity employer.  We celebrate diversity and are committed to creating an inclusive environment for all individuals.
The CVRD respectfully acknowledges the land on which it operates is on the unceded traditional territory of the K'ómoks First Nation, the traditional keepers of this land.
For more information and to apply visit: https://www.comoxvalleyrd.ca/about/careers/current-opportunities/senior-communications-and-engagement-advisor-2022-03-14-000000